This is the Website of Alton Parish Council, comprising the three villages of Alton Barnes, Alton Priors and Honeystreet.   This website last updated 21 September 2021
Every Sympathy to
Woodborough School 
after their devastating fire.
As many of you will have seen, the beautiful, unique and amazing Woodborough School was devastated by a fire on Friday 17th September. Over the next few days, weeks and months, the school, pupils, teachers and parents will need our support. Woodborough School PTA are raising funds to assist the school over this difficult period. The children have already been through a traumatic 18 months with COVID and were just getting back to a
 normal school routine.
You can make a difference to all the children of Woodborough school at this time by donating today to WOODBOROUGH SCHOOL PTA.
Monthly Coffee Morning 
and 
Village Market. 
 SATURDAY 2 October  at 10.00 am 
Bring stuff to sell and make this a real 
Village Market 
All Welcome
Music for Awhile
at
St Mary's Church 

Alton Barnes
December 3rd 18.00 
Celebrating Christmas - a candlelit concert  
of music with a seasonal theme 
with mulled wine!
Including Corelli's Christmas Concerto, arias form Handel's Messiah 
and music from 
Bach's Christmas cantatas. 
Maggie Faultless and Anna Curzon, violins, Andrew Skidmore, cello
Gwendoline Martin, Soprano and Nick Pritchard, tenor 
Tickets (including refreshments)    £25 (children £5)    with free access to the afternoon rehearsal for residents of the Altons and Honeystreet
Contact Maggie Faultless to apply for tickets or rehearsal access
at email:- maggiefaultless@gmail.com
All Saints, Alton Priors 
has reopened to visitors.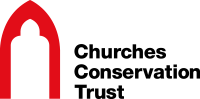 The Churches Conservation Trust is the national charity saving historic churches at risk. The look after All Saints Alton Priors.  They have saved over 350 buildings which attract almost two million visitors a year. With their help and with your support they are kept open and in use – living once again at the heart of their communities. They operate the third largest heritage estate in charitable ownership in the UK. All of the churches in the collection are listed, mostly Grade I and II*, and some are Scheduled Ancient Monuments. These buildings might have disappeared, instead they are kept open and in use at the heart of the community. The churches remain consecrated and can be used for occasional worship. 
To see the report and Church plan for 2020   
ALL SAINTS  CHURCH click here
Please take this survey about All Saints
The questions in our survey ask a bit about you and about your interest in and knowledge of the church. We'd also like to invite you to join us in a group discussion about the building later in the year, either in person or via conference call – please indicate your availability and interest in joining this discussion in the survey
Hall Committee Vacancies.
Would you like to join the Village Hall Committee and help with the general running of things in the  Village?  The Hall Committee would like to hear from you.
Coronation Hall 
To Hire the Coronation Hall email: richardheacock@mac.com
Events are starting again in the Coronation Hall:-